Candida Questionnaire
The following comprehensive Candida questionnaire is adapted from the book of W. G. Crook, The Yeast Connection Handbook. It has proven to be one of the most useful Candida tests for determining the likelihood of a fungal overgrowth.

Most people want an inexpensive way to determine if they have a Candida overgrowth.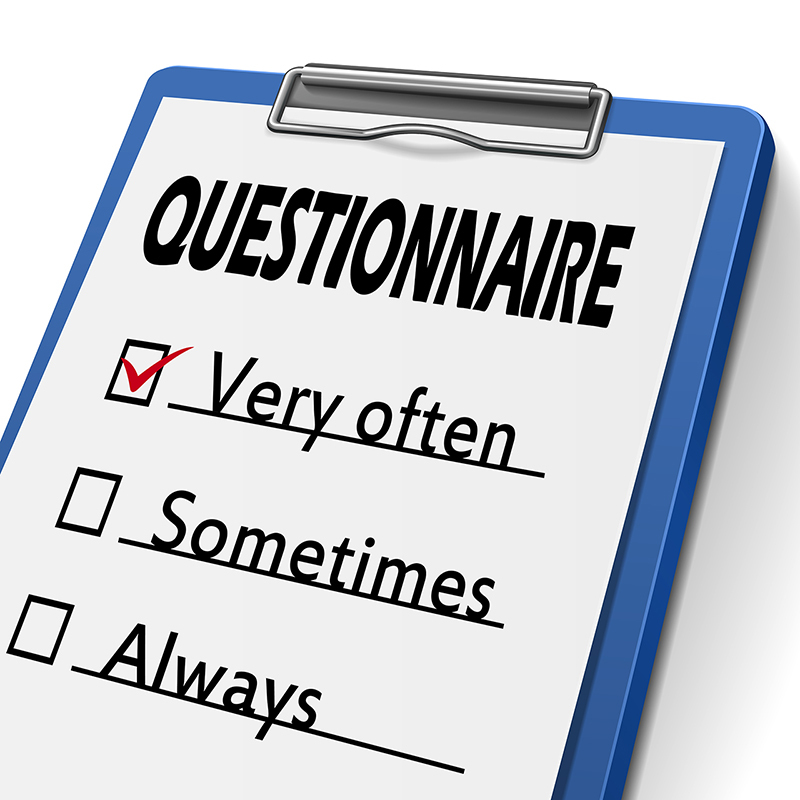 It is sometimes difficult to find a doctor knowledgeable about Candida and the blood tests are expensive.  
Use this Candida Questionnaire to determine if Candida is a problem for you.
If it is, follow the links below to find the treatment program that is best for you.
Candida Questionnaire
| Interpretation | Women | Men |
| --- | --- | --- |
| Candida overgrowth is almost certainly present | >180 | >140 |
| Candida overgrowth is probably present | 120-180 | 90-140 |
| Candida overgrowth is possibly present | 60-119 | 40-89 |
| Candida overgrowth is less likely to be present | <60 | <40 |
Other Candida Tests
If you scored high on the Candida Questionnaire, you can be assured that Candida is likely the cause of your health issues.
If your score showed that Candida is probable or possible, then you may want to take some more tests to be certain.
Some of the available tests on this site:
Get a score based on the number of Candida symptoms you have


Read a review of home tests, medical tests and online test


Fill out a second Candida questionnaire called the Candidiasis Appraisal
How to treat Candida
Once you have determined that you have a Candida overgrowth, you need to select a treatment program.  There is a natural cure listed as well as a pharmaceutical approach using a Candida medicine.
I always recommend the natural approach as the pharmaceutical antifungals are hard on your liver.
Both approaches use the Six Steps to Health.  You must follow all six steps to be successful.  The steps are to be performed at the same time.  The reason for breaking them into steps is to make them easier to understand and remember.

For skin, nail and vaginal infections, you can read about home treatments.  The majority of the time, a skin infection is a symptom of a systemic Candida infection so these home treatments need to be used as a part of one of the treatment programs.
Conclusion
Using this Candida Questionnaire gives you a good idea if a Candida overgrowth is the root cause of your health issues.  If you determine that it is, then using a treatment program will help you regain control of your health in no time.

---
Home

>
Candida Tests

>
Candida Questionnaire
---